The protein needs of women vary as compared to those of men. If your aim is building muscles and strength and want quick recovery after intense workouts, it is recommended that you add a high quality whey protein isolate supplement to your workout routine. There are so many different kinds of protein powders available. Buy one that aligns with your fitness goals and provides high quality protein.
Whey protein isolates are one of the most popular fitness supplements. They are a highly pure and processed form of whey and have all the benefits of high quality protein.
Consult your doctor before including any new whey protein supplements in your diet. And also talk to your trainer to know which protein will be best suited for you – casein protein, protein blend, whey concentrate, or plant based protein.
Listed below are the top 5 best whey protein supplements for women.
IsoPure Zero Carb 100 Whey Protein Isolate
One of the most reputed whey protein isolate supplements is IsoPure Zero Carb. It is enriched with the goodness of premium quality whey protein and is an ideal supplement for faster muscle recovery and lean muscle development. Some of the main benefits are – provides quick delivery of proteins to muscles, increases overall energy levels, has no unwanted calories, and supports weight loss as well.
For best results, Isopure Zero Carb Whey protein should be consumed immediately after workout. It facilitates instant muscle recovery as the starved muscles absorb whey protein immediately. Mix one scoop with 180 – 240 ml water and make a smooth shake.
It is available in delicious variants – banana cream, cookies & cream, strawberry cream, and creamy vanilla. It is keto friendly and vegetarian and contains zero carbohydrates. In each serving of 31 g, it provides 25 g of protein and is also loaded with vitamins and minerals for metabolic support  and to boost your energy.
Nutrabay Gold 100% Whey Protein Isolate
The list of best whey protein isolate supplements will be incomplete without Nutrabay protein. Nutrabay Gold Whey Protein Isolate is specially crafted to give you premium quality protein in cleanest and purest form. It is complemented with an enzyme blend for improved digestion, higher and faster protein absorption. Each serving provides 25 g protein for building muscles, 5.8 g BCAA and 4.3 g Glutamic acid to ensure faster muscle recovery and growth after intense workouts.
It is available in amazing flavors like café mocha, rich chocolate crème, strawberry milkshake, and vanilla ice-cream. You can trust Nutrabay to provide best in class products. Years of research and amazing products at great price points have made it one of the most loved brands in the fitness world. The supplement has no added sugar, no amino spiking, is gluten free, no banned substances, tested for heavy metals, tested for purity, and Halal approved.
MuscleBlaze Women Iso Whey 100% Whey Protein Isolate
MuscleBlaze Women Iso Whey100% whey protein isolate is one of the most popular and best selling whey protein isolate for women. It is specially crafted to meet the nutritional needs of female athletes. It is formulated with 100% whey protein isolate and contains zero carbohydrates, zero fats, and no added sugar. It is a vegetarian formula and is available in 2 variants – chocolate and strawberry.
In each serving of 25 g, it provides 20 g of high quality protein and 4.8 g BCAA which supports muscle protein synthesis. Each serving also fuels your body with calcium and vitamin D to make your bones stronger and it is also enriched with the goodness of vitamin C which gives your immunity a boost. The iron needs of women are much higher than men and MuscleBlaze whey protein isolate is loaded with iron to regulate healthy blood flow and helps in new blood cell formation to enhance muscle build up.
Labrada 100% Iso Hydrolyzed Protein
Labrada 100% Iso Hydrolyzed Protein is made using instantized cross-flow microfiltration to carefully preserve muscle building nutrients. This delicate filtration process removes unwanted carbohydrates, lactose, and fats while preserving all the essential amino acids, including branch chained amino acids (BCAA) and glutamine, which provide support for muscle tissue, and recovery from exercise. Labrada is one of the most popular international protein supplement brands and it is known for its high quality and effective results.
It is available in 2 variants – chocolate and vanilla. It mixes easily with water or any of your favorite beverages. You can have it post workout or even in between meals to boost your protein intake. Each serving of 1 scoop (32 g) provides 25 g of high quality protein. It is perfect for athletes, fitness enthusiasts, and bodybuilders who want to give their fitness regime a boost.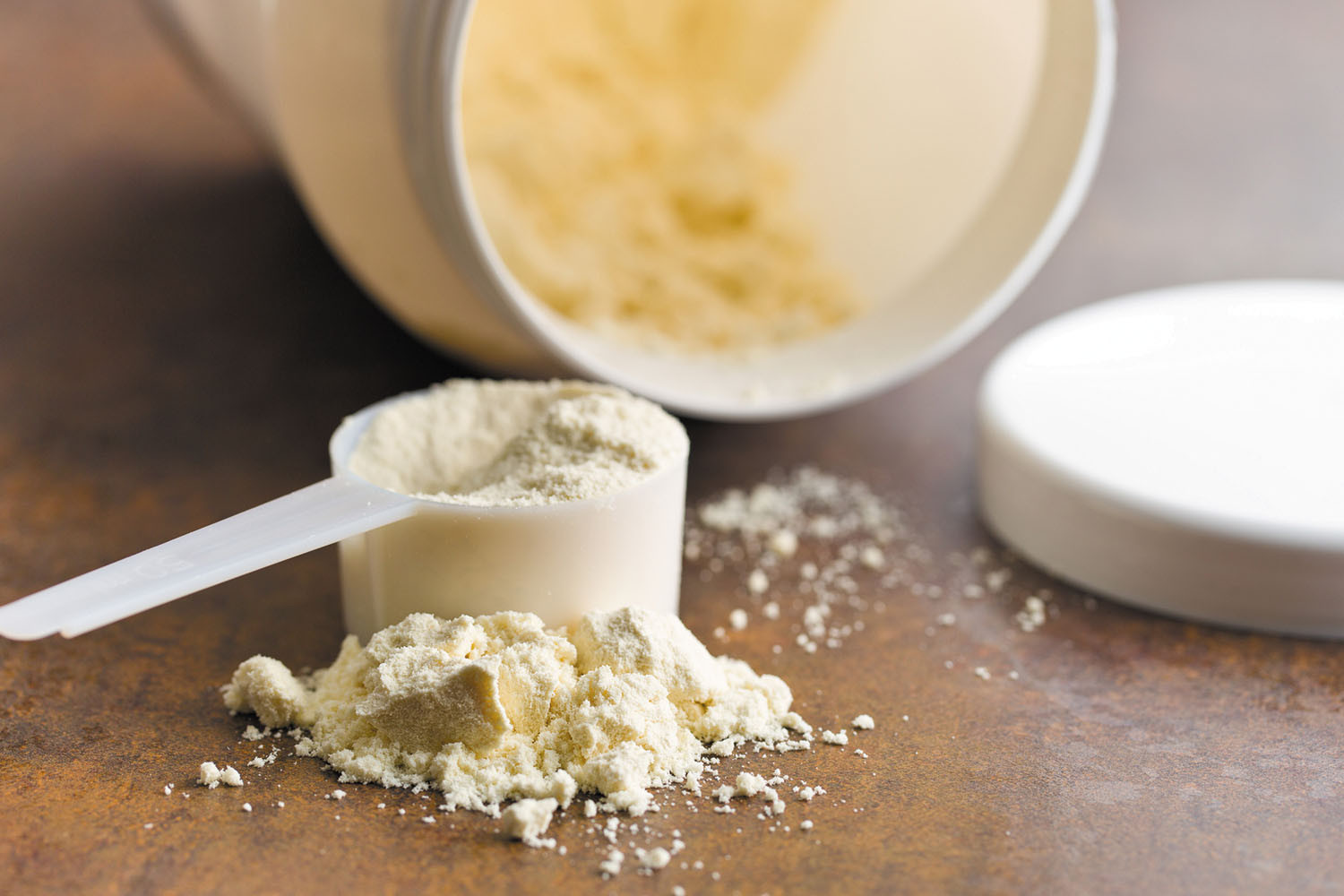 MuscleBlaze Whey Hydro
MuscleBlaze is one of India's best selling protein powder supplements. MuscleBlaze Whey Hydro is a great whey isolate for women. In each serving you get 24 g of high quality protein to help build more muscle strength and volume. It is also enriched with digestive enzymes to improve assimilation of protein and also prevents symptoms of bloating. To improve muscle repair and recovery, MuscleBlaze Whey Hydro also comes with 11.28 g of EAAs, 5.3g of BCAAs and 4.2g of Glutamic Acid
It is available in some amazing flavors like – café mocha, chocolate, French vanilla, strawberry shake, gourmet chocolate, and ice cream chocolate. The special formulation of this protein supplement also removes the bitter taste of whey hydro and helps you make a delectable drink that also keeps cravings and hunger pangs at bay
You can buy all these protein supplements on Nutrabay.com. Check the complete range of products, read customer reviews, get great deals and discounts, and get the products delivered right at your doorstep.